Voted Best of Amarillo!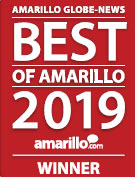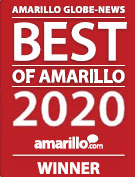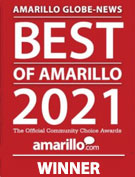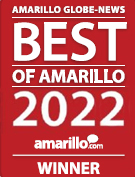 Welcome to Hodges & Hodges Orthodontics
---
Hodges & Hodges Orthodontics provides advanced orthodontic solutions for all ages, tailored to you!
Dr. Austin S. Hodges and Dr. Patrick S. Hodges are board certified orthodontists, offering the latest treatments to deliver the smile you deserve: affordably, efficiently, and comfortably.
Our doctors and staff are skilled, friendly, and love helping our Panhandle neighbors change their lives. Our goal is to get you to the ideal bite and perfect smile, and for you to enjoy every minute of treatment!
Hodges & Hodges Orthodontics offers:
We serve the Texas Panhandle with offices in Amarillo, Canyon, and Plainview. Please contact us to schedule a complimentary consultation.
Everyone at Hodges & Hodges Orthodontics looks forward to welcoming you to our practice: We can't wait to get started on your new smile! Call, today!
---
Why Choose Us
Only orthodontic office in Amarillo that performs indirect custom bonding of braces resulting in the braces going on faster and easier as well as a shorter overall treatment time.
In order to reduce white spot lesions, we use a patented sealant material to seal and protect the facial surface of the patient's teeth before bonding the braces.
We know your time is valuable so it is our goal for you to have minimal wait times at each appointment.
Our office uses the newest technology in orthodontics including: digital impression scanning, digital 3D x-rays, self ligating braces, and clear aligner therapy.
You or your child will be seen and treated by one of the doctors at every appointment and we welcome questions anytime they arise.
We offer flexible finance options with interest-free in-office payment plans.
Offices conveniently located in Amarillo, Canyon and Plainview.
"Dr. Austin and Dr. Patrick gave my daughter a perfect smile! They are professional and very good at what they do! The staff there are all wonderful people who treat you like family. I would recommend them to anyone!"
Shannon H
"I absolutely love these guys and their staff! You could never go wrong choosing them for your orthodontic care!"
Ame L
"Such a wonderful and caring staff. Very professional and friendly doctors, as well. Thank you for making my daughter feel so welcome and comfortable. We can't wait to see that smile of hers when the braces come off."
John K