Meet Dr. Austin S. Hodges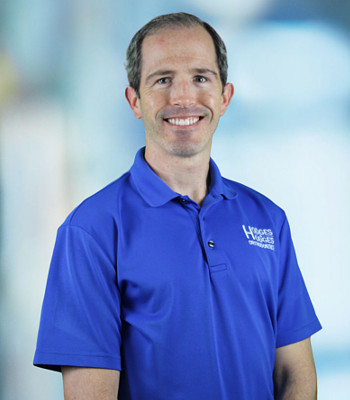 Dr. Austin Hodges was born and raised in Amarillo, TX where his family still lives. He attended Tascosa High School where he was a member of the baseball team. During his summer breaks, he attended dental mission trips to Babicora, Mexico where he found his passion for the dental field.
Dr. A Hodges received his undergraduate education at Texas A&M University where he graduated Summa Cum Laude with a 4.0 in Biomedical Sciences. He went on to receive his four-year dental training at Texas A&M University Baylor College of Dentistry where he graduated second out of 103 with a 3.99 GPA (just behind his twin brother Dr. Patrick Hodges). After finishing his dental school education he went on to complete an additional three-year orthodontic residency program at the Texas A&M University Baylor College of Dentistry where he received his orthodontic certificate and masters in Oral Biology. Immediately after completing residency, Dr. A Hodges completed the requirements and examination to become board certified, which is a distinction held by only 35% of the orthodontists in the United States. Dr. A and P Hodges moved back to Amarillo and started their orthodontic practice immediately after finishing residency May 2017. They share the same passion for orthodontics and taking the absolute best care of their patients.
The Texas A&M University Baylor College of Dentistry Orthodontic Residency is considered one of the top orthodontic residency programs in the nation due to the extensive three-year clinical education it provides. During residency, Dr. A Hodges treated a litany of complex cases using the newest approaches in orthodontics including: Invisalign®, lingual, clear, and self-ligating braces, miniscrews, rapid palatal expansion, laser and radiosurgical procedures, interdisciplinary jaw surgery, Herbst therapy, and complex adult treatment.
Outside of orthodontics, Dr. A Hodges enjoys spending time with his wife (Lauren Britten Hodges), family and friends, running, lifting weights, hunting, and community involvement.
Dental and Orthodontic Awards
Second Scholastic Honors Texas A&M University Baylor College of Dentistry
The William and Jessamine Younger Scholarship in Orthodontics
D4 and Dean's Cumulative Honor List Class of 2014
The Omicron Kappa Upsilon Dr. Richard G. Tollefsbol Award
Omicron Kappa Upsilon Honor Dental Society
D3 Dean's Honor List, Baylor College of Dentistry
The Omicron Kappa Upsilon Dr. William S. Kramer Award of Excellence
D2 Dean's Honor List, Baylor College of Dentistry
Baylor College of Dentistry Odontological Honor Society
Delta Sigma Delta Thomas W. Hill Freshman Academic Achievement Award
Bush Jones – Sprenger Scholarship
D1 Dean's Honor List, Baylor College of Dentistry
Walker Scholarship
Baylor College of Dentistry Academic Scholarship